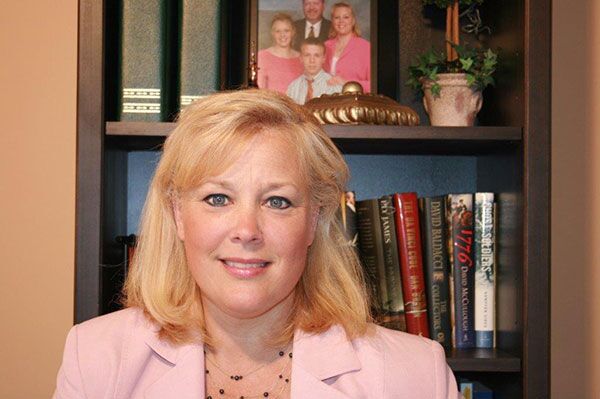 About Our Hearing Center in Grand Rapids, MI
AVA Hearing Center is locally owned and operated. Dr. Karen Jacobs established AVA in 1998, after working for 14 years in a medical clinical setting. At our hearing center in Grand Rapids, MI, we're motivated to improve your hearing ability.
About Us
Our goal is to provide our community with professional hearing services, quality products, and stellar support for every hearing need. We do more than test hearing; we assess your ability to communicate. To that end, we provide a comprehensive audiometric assessment that evaluates hearing sensitivity, speech discrimination abilities, aural processing skills, speech-in-noise assessment, and tinnitus matching/masking. We provide non-medical treatment for hearing loss through hearing aid sales, aural rehabilitation, tinnitus maskers, assistive listening devices, and hearing aid services. We focus on meeting your needs by providing complete hearing healthcare services and lifelong support.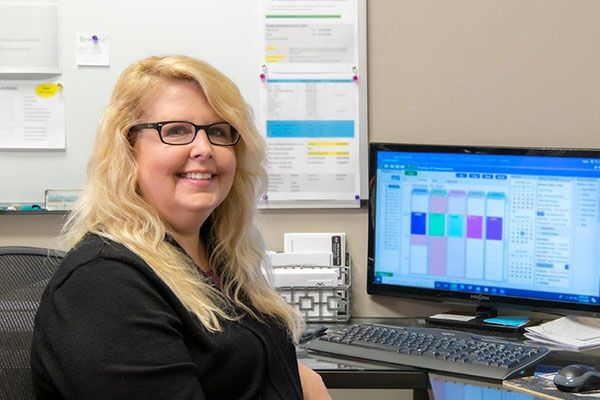 Our Focus Is On You
Ava Hearing Center does NOT take Manufacturer Financial Support. This means our complete focus is on you. Our hearing aid recommendations are always motivated purely by your hearing needs and your personal preferences. Our doctors of audiology also offer ongoing hearing loss education and aural rehabilitation so you can enjoy the best health outcomes.
AVA Hearing Center provides comprehensive hearing care, superior hearing aid technology, and years of expertise. We are dedicated to finding a customized hearing solution that will match your unique hearing needs and lifestyle.
Meet Our Team
Our audiologists and hearing aid specialists at AVA Hearing Center have been serving the Grand Rapids area for over 35 years, providing quality care and exceptional hearing products. Let us introduce you to our staff.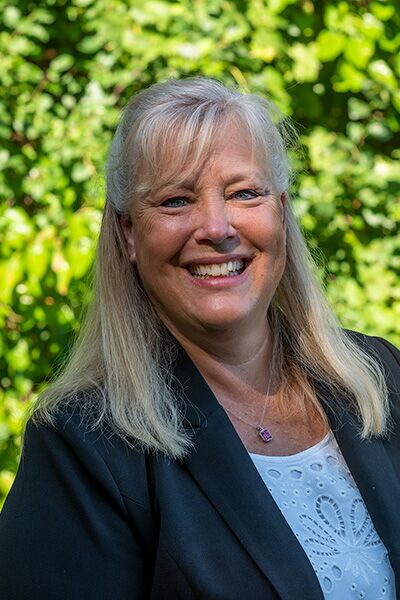 Dr. Karen Jacobs
Audiologist & Founder
Education: AuD – Salus University 2005
MA -Central Michigan University
BS – Central Michigan University
Karen Jacobs is the owner and founder of the AVA Hearing Center in Grand Rapids, MI. She established the practice in 1998 following 14 years as a clinical audiologist in an ENT practice. She has served on many professional committees and boards including Central Michigan University College of Health Professions Advisory Board, American Academy of Audiology Executive Board, President of the Michigan Academy of Audiology, and State of Michigan Licensure Board.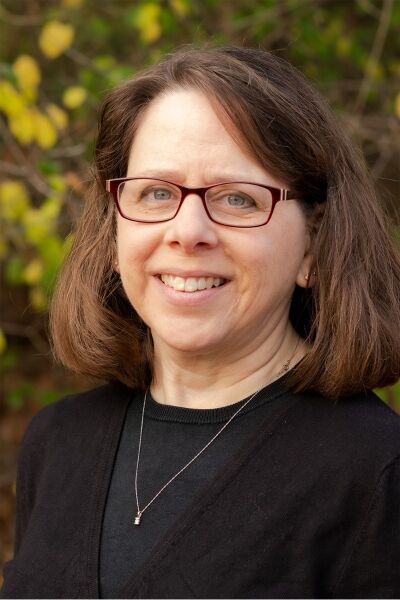 Dr. Carol Byrne
Audiologist
Dr. Byrne has been with AVA Hearing Center since 2008 and practicing Audiology for 30 years. She attended Michigan State University for her undergraduate degree in Speech & Hearing Sciences and Western Michigan University for her masters' degree in Audiology. After fourteen years of working in the field at an ENT office & hearing clinic, she returned to school and obtained her doctorate degree from Salus University. Dr. Byrne enjoys working and helping those with hearing loss.

She has been married for twenty-seven years & has two grown children. When she's not working, you'll find her relaxing on one of the beautiful Lake Michigan beaches reading a good book.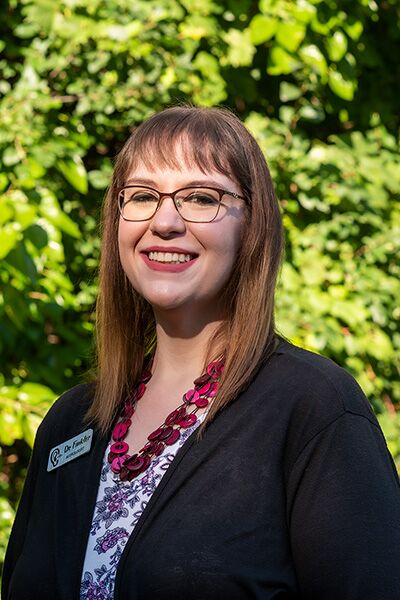 Dr. Brittany Finkler, Au.D.
Audiologist
Dr. Finkler is a West Michigan native and received her Bachelor of Science (Cum Laude) and her Doctoral Au.D. degree from Western Michigan University.

Dr. Finkler has been practicing audiology for 5 years, in both medical and private practice settings. She is licensed in the state of Michigan, is a member of the American-Speech-Language-Hearing Association, the American Academy of Audiology, and serves on the board of the Michigan Audiology Coalition. She also has had experience supervising audiology doctoral students from Grand Valley State University. As someone who is hearing impaired herself, Dr. Finkler enjoys connecting with people and finding the right hearing solution for them. When Dr. Finkler is not working, she enjoys spending time with her husband Kevin and son Ezra, playing board games, playing music, reading, and crafting.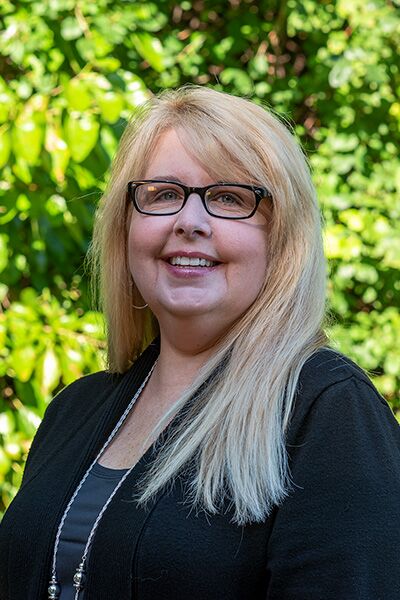 Barbara LaPonsie
Office Manager
Barbara has been with AVA Hearing Center since December of 2019. She received her Bachelor of Science Degree in Healthcare Information Management from Davenport University in 2014.

She has 20 plus years of management experience, 10 being in healthcare. She enjoys working with her fellow staff members at AVA Hearing Center. Barbara is patient-centered and focuses on great customer service that sets AVA apart from the competition. Barbara is a West Michigan native. She has three children and one grandson who are the light of her life.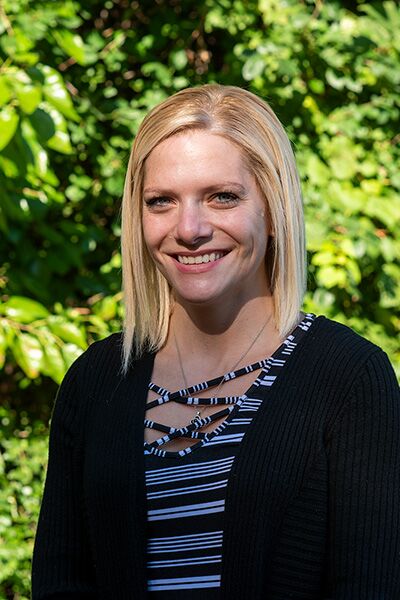 Nicole French
Hearing Aid Technician
Nicole has been with AVA Hearing Center since April 2021. She has a passion for working with people. She enjoys working at AVA Hearing Center because AVA is able to help people every day.

She has 3 children who are all very active in sports. Nicole and her family love the outdoors and spending time at Lake Michigan.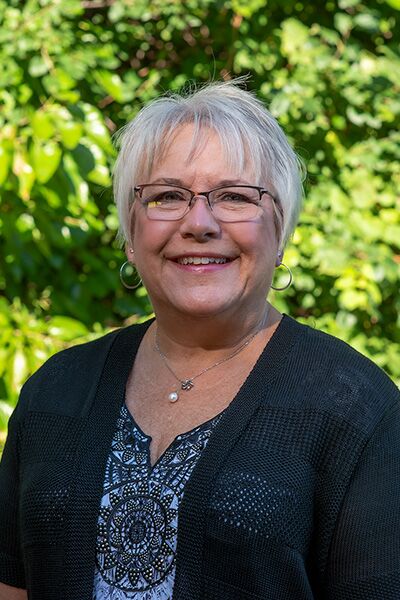 Shelly Klap
Receptionist
Shelly has worked at AVA Hearing Center as a part-time receptionist since May 2022. She is married and has 2 children and 4 grandchildren. Some of Shelly's hobbies are bike riding, traveling and spoiling those grandchildren.

She enjoys working and talking with people so her job fits her perfectly. She loves working in a place that really cares about patients.